Friends of Creative Lab (Branding & Web design)
Friends of Creative Lab is an internal portfolio of the best agencies PUIG marketing teams work with. PUIG's wide range of brands (Carolina Herrera, Valentino, Nina Ricci, Paco Rabanne, Comme des Garçons, etc.) requires constant contribution from different types of agencies working on advertising, branding, packaging, retail and so on.
The challenge we have faced designing FOCL, was creating something clean and fresh, while respecting PUIG's strict brand guidelines.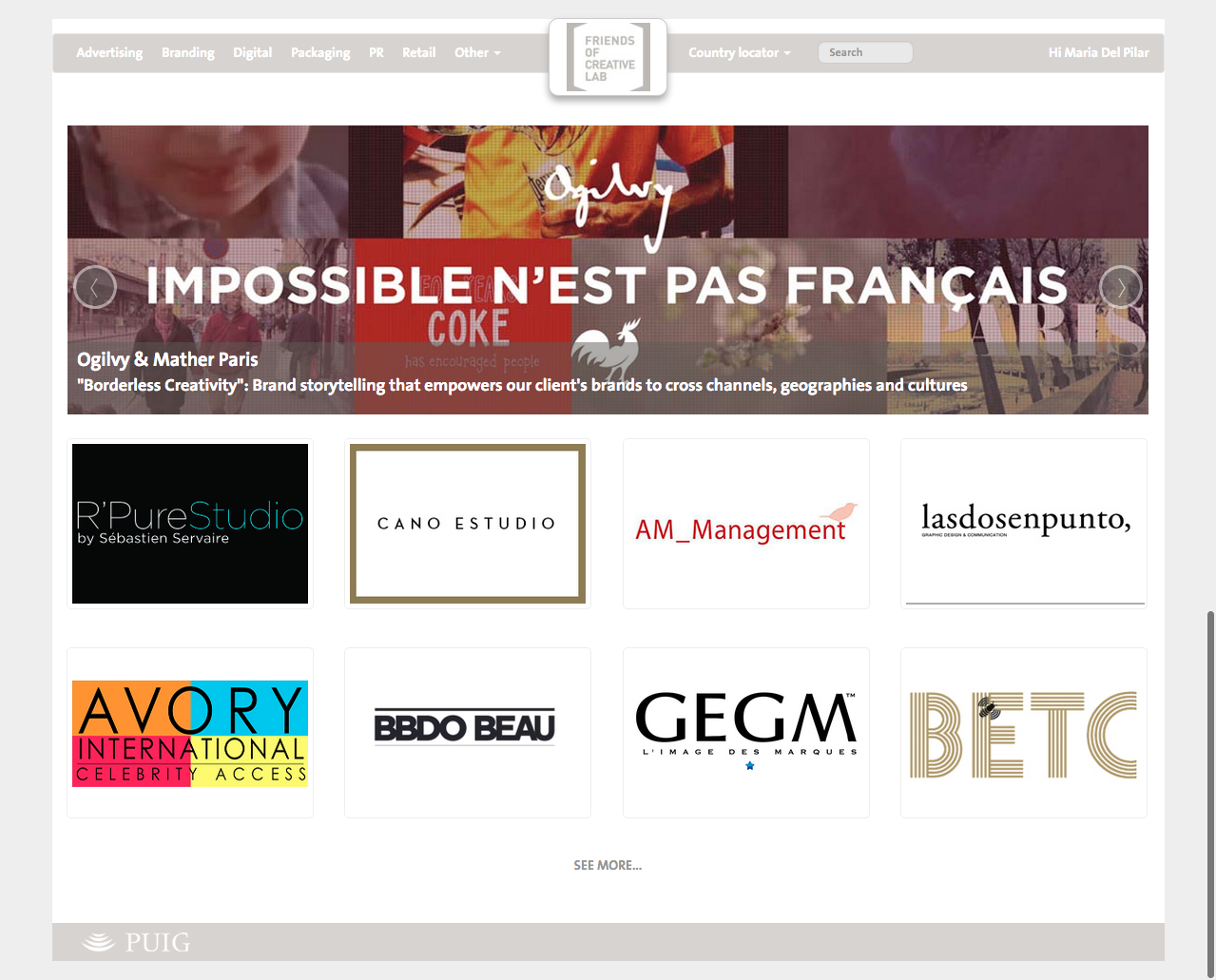 The challenge for the agencies was to choose 4 projects that best represent their work, and that can catch attention of the marketing teams for possible collaborations.